Historias Exitosas
Charlie
"Thanks MexicanCupid for all your help"
This is a great site to meet that someone special. I found my beautiful wife on this site and we got married in april of 2008. She currently lives in Mexico awaiting her visa. I have to thank this site, for it helped me to find my soulmate, and the love that i have longed for. Thanks MexicanCupid for all your help. I wish luck to others who are looking for love on this site. I recommend this site to all my freinds.
Alejandro
"I met the women of my dreams"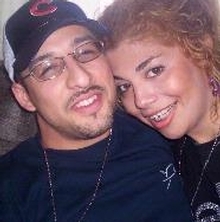 I met the women of my dreams on December 28 2007 and we talked for hours. It was just like magic the first time we talked over the telephone. I knew this was the mother of my children. She came to the U.S. to meet me in person on March 18, 2008. I was so excited I felt like a child on Christmas morning. Now we are so in love and we plan to marry on August 23, 2008 in my home town of Ladd, Illinois. Honestly I am the luckiest man in the universe. I hope everyone finds what I have found and that wonderful gift is pure Love.
Sweet angel
"Thank you MexicanCupid "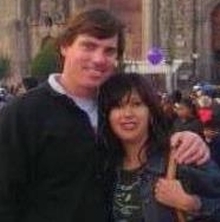 We meet in this nice webpage were talking for two months before we meet in person. He came to see me driving for two days. WOW it was amazing we clicked and now we have a nice relationship. I couldn't imagine to met someone as him, he is very good person he could never hurt anybody I like very much how he is comunicating, and I appreciate always his consideration. Thank you MexicanCupid I met the best and honest man in the world!!
Leif
""
I want to thank MexicanCupid for helping me find a wonderful woman in Mexico. We have met several times and we talk on the phone frequently. She is a smart, beautiful, passionate and sincere person and I am hoping that we will learn about each other and become partners for life.
Dylan
"Thank you MexicanCupid "
MexicanCupid helped me to find the love of my life! We have been talking and visiting each other for a year and now we are applying for a fiancee visa. We have a strong and passionate love for one another and I know that we were destined to be with one another. Thank you MexicanCupid for helping us become the happiest couple in the world.
CupidMedia, el logo de Cupid Media
y MexicanCupid son marcas registradas de Ecom Holdings Pty Ltd con el permiso de Cupid Media Pty Ltd.